Handmade in Europe Golf Waterproof Footwear. More comfort, stability and a classic style.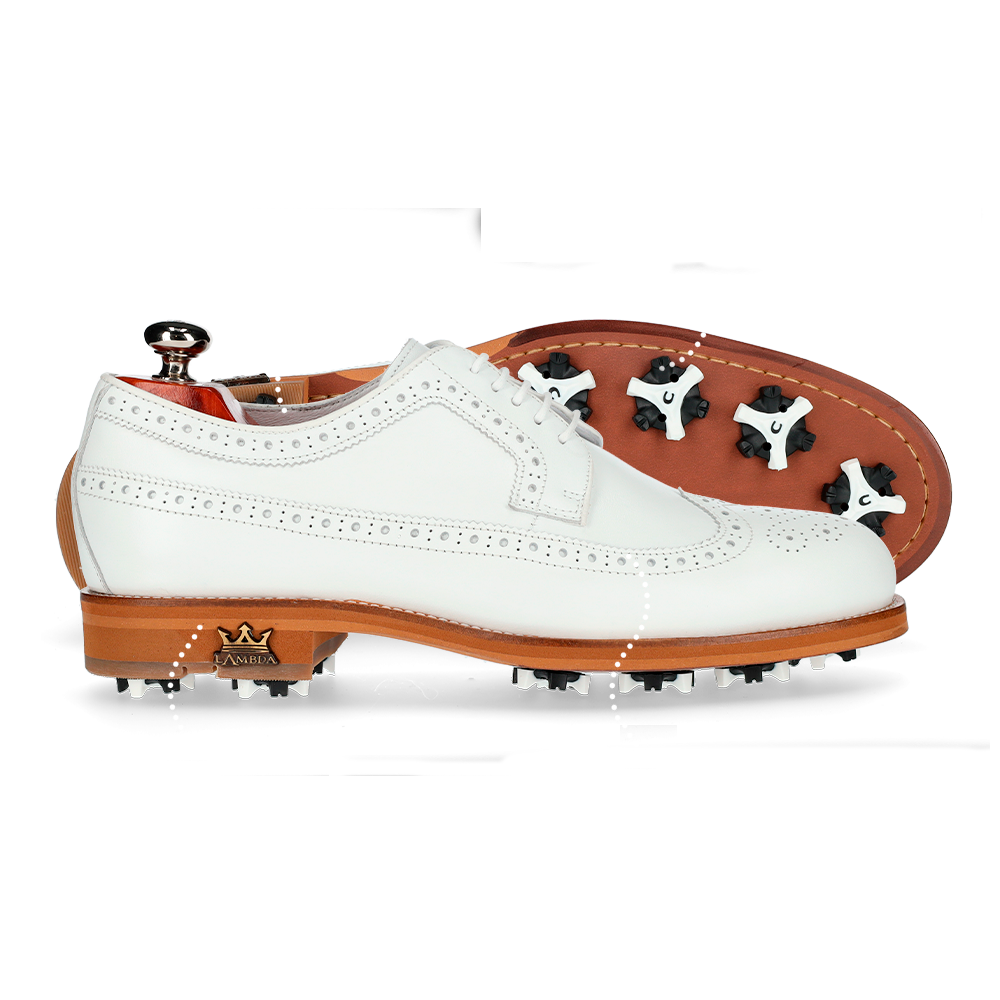 Combining the finest quality materials, with the latest innovative technology, Lambda's classic look golf shoes are functional and reliable while remaining comfortable and fashionable.
A whole new classic golf shoe was created, designed, handcrafted and manufactured with a passion for Golf. Lambda's innovative patented technologies have resulted in a Premium Classic Golf shoes.
Dougray Scott
"Love my Lambda golf shoes. I have a few pairs and they are all very comfortable and aesthetically pleasing also. Fantastic!"
Macklemore
"You guys are the best. Love what you're doing. The shoes fit perfect. I'll be ordering more. "
Brad Dye
"If you're looking for a classic shoe with a modern twist. Amazing! I can highly reccomend them! Handmade in Portugal!"
Seth Bates
"They are exquisite. The most beautiful golf shoes i've ever owned! I love them. Thank you kindly!"